So it's been over a month since my last blog post. There are two reasons for this:
Some downtime over the holidays.
An explosion of amazing press, accolades, and opportunities that have kept me super busy. This is a good problem to have :)
The Big Stuff
Here are the latest stats on the game:
1500 five-star reviews in the App Store

100,000 downloads
4,000 in-app purchases
$3,000 cash money
I think it's safe to say that this experiment has been a success :)
Penny Arcade generated another spike in my downloads when they published a Spaceteam comic! (with some unfortunate sexism):
http://penny-arcade.com/comic/2012/12/31
The editorial team of the new Star Trek movie loves the game!:
@hengineer Happy Holidays from the Star Trek 2 Editorial team! Btw if we miss our release date, it's your fault twitter.com/schiffty/statu…

— Evan Schiff (@schiffty) December 19, 2012
Spaceteam has been nominated for the Nuovo Award at the Independent Games Festival in San Francisco (March 25-29). I also got an Honorable Mention for Excellence In Design.

I've been invited to speak on a panel at IndieCade East in New York City (Feb 15-17). I'm also going to experiment with some large-scale variants at the event. I'm currently testing Massive Mode which supports up to 8 players at once!

I'll be attending PAX East in Boston (March 22-24) and will likely have a small booth where I can demo the game and sell t-shirts.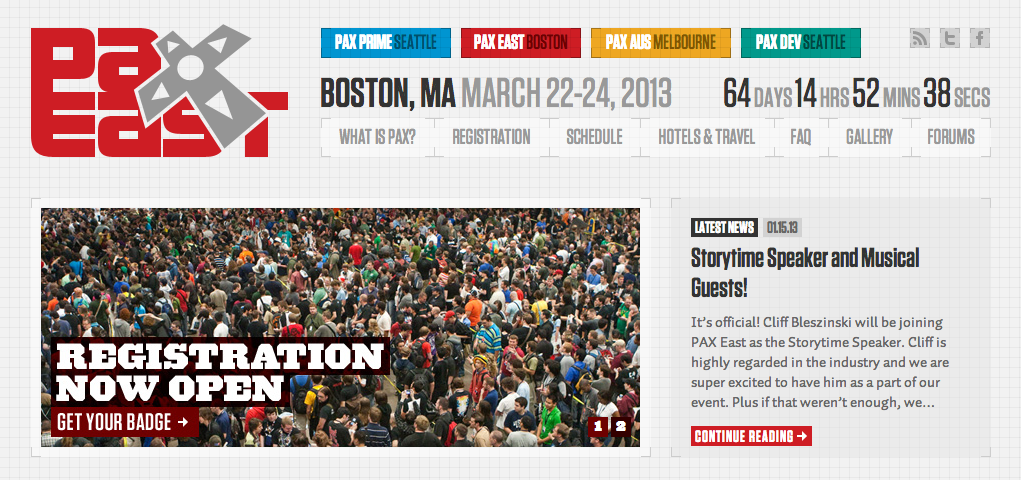 Speaking of shirts, please take my t-shirt poll! …it will help me decide which sizes/designs to order.

The Little Stuff
I also want to share some of the messages and stories I've been receiving every day from random people in App Store reviews, tweets, and emails.
General praise:
"This game is seriously amazing, and awesomely unique … If this game and I were in prison together, I would stand behind it in the shower to protect it."

—

"This is the very best team-based technobabble-oriented space travel simulator I've downloaded today!"

—

"This is a ridiculously unpolished app, and the IAP are all laughable, but I bought every single one of them out of appreciation for such an imaginative concept."
Not all the reviews are glowing, however:
"Hard and not very fun 🙁
This game is nice because you can play with two people but I did not like it much because saying to another person crazy words just seemed hard and I just did not like the game."
_Spaceteam's effect on relationships: _
"Just played Spaceteam with the wife:
Marriage saved. Enable flowers. Distribute chocolates."

—

"I lost my girlfriend because all I did was ask people to play Spaceteam with me. I have no regrets"

—

"This app caused me to get a divorce. A+++ would buy again."
Getting into the spirit of the game:
"Honk the matter horn
I honked it five times!"

—

"5 star attack from the heavens
Game for the ages. Created from the heart to those with the will to battle for victory"

—

"I am from planet Gogomofnom and have served on 2,588.34 SpaceTeams in my 698 earth years of intergalactic space travel. Despite the seemingly obvious lack of a Zippish Spangledrive Hoopterpoop, this game is the closest simulation I have encountered to serving on an actual SpaceTeam.
Nice job, Henry of Earth."

—

"BOOM
POW RATATATATATATATAT BOOON SPLAAAARGH POW TATARRRR ZZZZZXAAAAP!"
Random favourites:
Spaceteam haiku:

Must all play Spaceteam
Get ready for the Spaceteam
Caramelize Onions

—

"I am an actual real-life astronaut and I use this app to train my team. We've never died. Not even once."

—

"There's nothing like playing Spaceteam in the middle of Denny's and screaming to "Drain the Arc Nipple" "

—

(translated from French using Google)
"It fucks.
As I explained in the title, this game broke all kinds of beetles."
A science teacher introduced Spaceteam to his 6th-grade class, to help with "communication":
A family wanted to show me their Spaceteam "tats":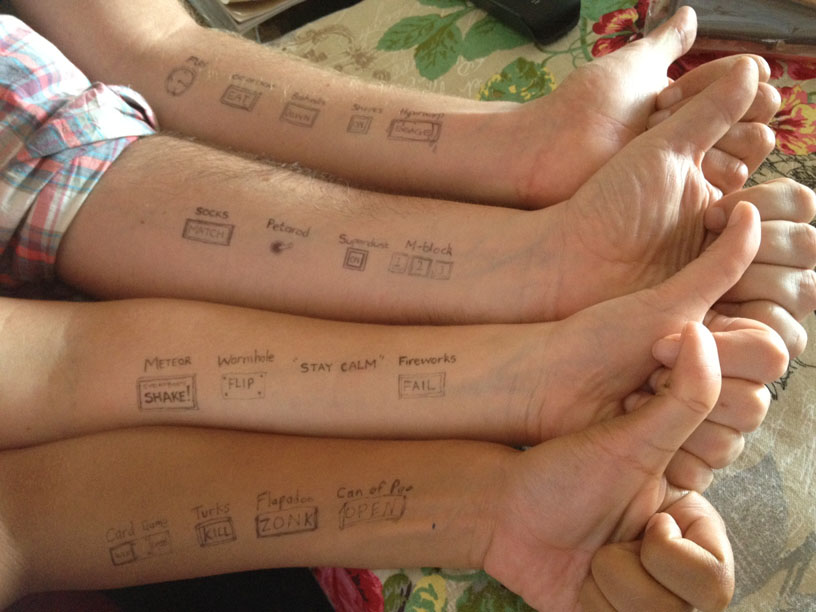 …and finally, a link to the first known Spaceteam fanfiction. A huge thank you to whoever wrote this (I can't find contact details), it has brought us much joy.