IndieCade
We just got back from a fantastic weekend at IndieCade East in New York, held at the Museum of the Moving Image. I got to demo Spaceteam on Friday night and then speak on a panel with the Sportsfriends about local multiplayer games.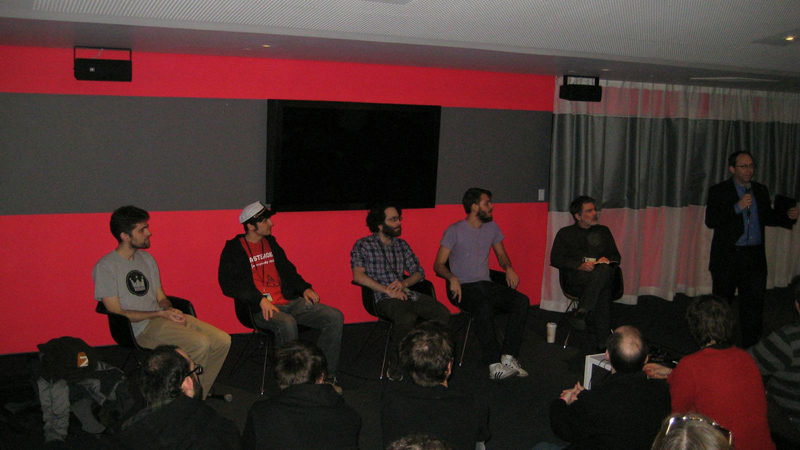 We played some crazy 8-player games in Massive Mode, and tried an unofficial variant suggested by Doug Wilson where I strapped an iPad to my chest and the team had to worry about my controls as well as their own!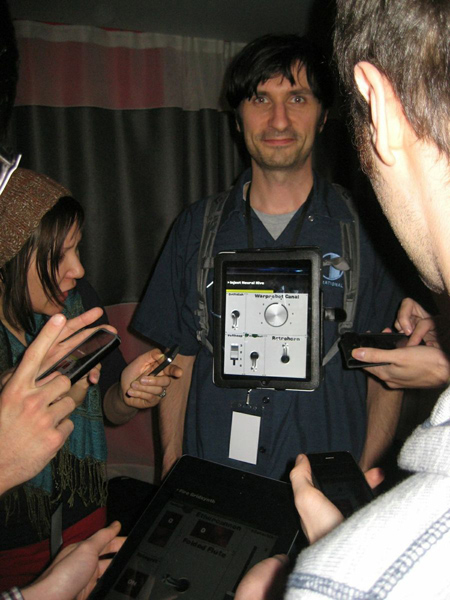 Sara came along to help out, and so did my mum! Apparently it was a mind-expanding experience for her and she is "no longer scared of computer games" :)
I got to meet a lot of other indie devs and check out some really cool games, including Renga: a 100-person multiplayer game played with laser pointers!
Version 1.2
The latest version came out on Feb 13th, just a few days before the show. Some of the features were specifically designed for larger groups so I wanted to make sure they were ready for IndieCade.
Experimental Modes (free!)
Massive Mode: Supports up to 8 players on Wifi (and probably 6 or 7 max on Bluetooth). Each player involved needs to select Massive Mode for this to work.
Mystery Mode: If 6 or more players choose Mystery Mode and beam up at the same time, they won't know which team they're on and must figure it out after the game starts (by trying to filter out their own instructions in the noise). For the first few seconds it's pretty chaotic but then it just becomes two (or more) regular games from then on. It's a good way of picking random teams though.
Deterministic Mode: Allows you to seed the random number generator so that two teams who pick the same number will encounter the same sequence of controls, names, instructions, anomalies, etc. Good for competitions.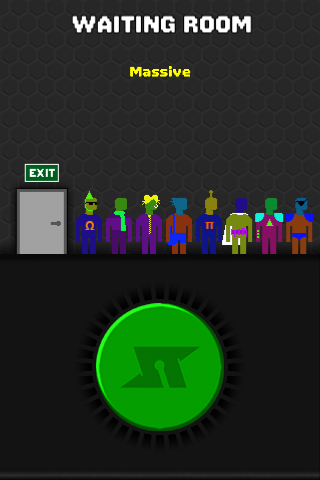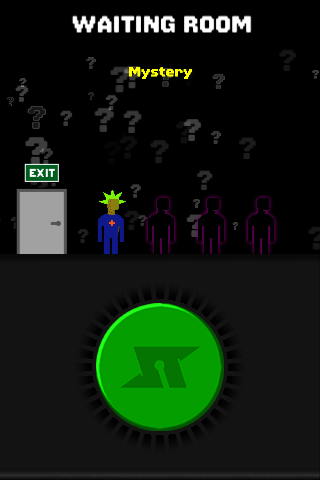 Challenge Pack 2
Acknowledged Mode: Requires every instruction to be explicitly acknowledged (ie. "Plunge Flashsprockets" -> "Plunged!", or "Done!", or some other acknowledgement).

It takes the form of an extra checkbox on the right of the instruction display. When pressed, it checks to see if the instruction has been completed. If so, it records the success as normal, otherwise it counts as a failure (even if the timer is still running). If you don't press it at all then the instruction will time out and fail, even if the correct control change has been made. It definitely makes the game harder!

Anomalous Mode: Adds three new anomalies to the regular rotation: Reflection Matrix, Chromatic Inversion, and Structural Malfunction. They're more fun to discover for yourself during a mission so I won't give away any more details!
Ship's Cat: Provides "companionship". The cat's primary purpose is to do what cats do best when you're trying to focus on something: get in the way.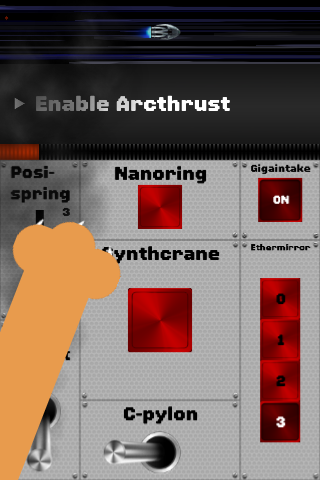 Ship Pack 2
Two new ship designs from Jérémie: Steampunk and Retro
Odds & ends
Link to the Soundtrack in the iTunes music store
New "mundane actions" (I add a few with every update). A few of my favourites: "Quell Robot Uprising", "Discover Stowaways", "Suspend Disbelief"
This will probably be the latest major version for a while as I want to get started on my next game. There are still some bugs with the new features though, which I'll fix in the next few weeks.
Stats
I'm going to keep posting stats on the game because I love learning this stuff about other games:
180,000 downloads

6,400 individual in-app purchases (including new upgrades from v1.2)
$4,400 in revenue
New feedback from App Store reviews
I have never wanted someone to pay a gas bill as bad as I did playing this game

~

Fun as a Duck. Meow.

~

You will end up making out with whoever you're playing this with. Amazing!

~

Now when I tell my wife to film-flam my jib-jorb, I don't get smacked and called a perv.

~

Keeps my marriage alive and cured my shingles. Do not play near trilobites. Wash hands thoroughly after use.

~

I was once alone, but now I am on a Space Team! And we are getting uniforms made.

~

It's better than laserdiscs and I love laser disk!

~

This game made Chuck Norris cry tears of joy