I have been non-posthumously awarded a special golden ring. August was a busy, incredible month. Lots of travelling, planning, entertaining guests. Very few video games.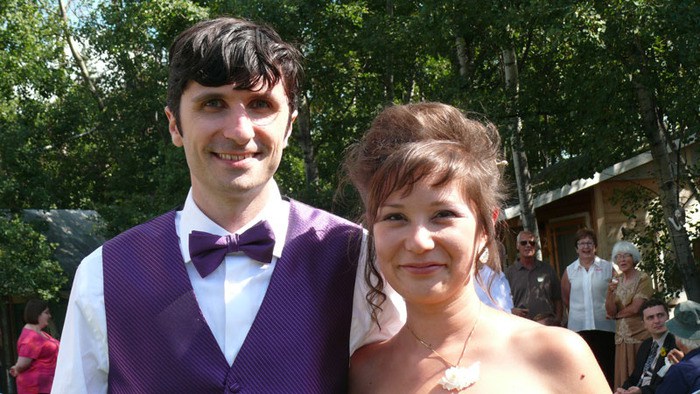 Now that it's over, Sara and I are double-married (ie. two wedding celebrations, one in Alberta and one in Montréal), we've taken a sleeper train across Canada, and Sara has completed and defended a Master's thesis.
For our wedding, our friend made us these Spaceteam cake-toppers which I think capture our likenesses perfectly: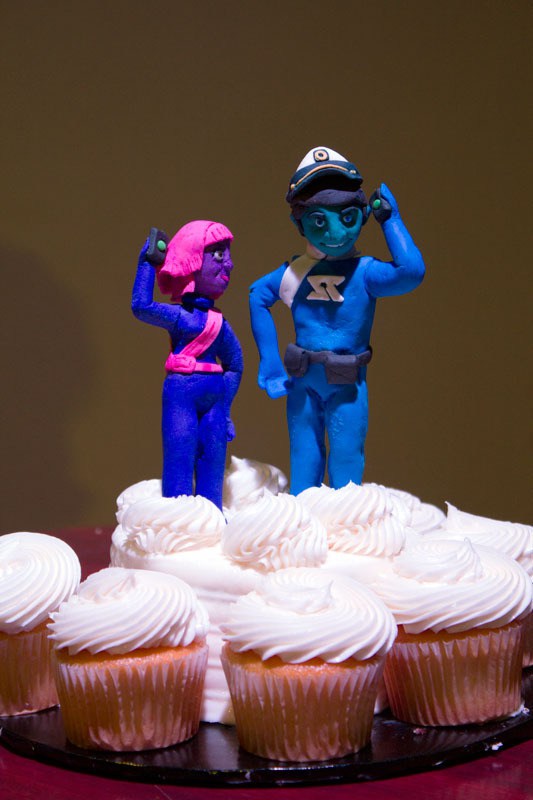 I did find a bit of time to work. Much of it was damage control on the forum, which become infested with spam bots (unfortunately they're smart enough to get through the CAPTCHA filters). I think I have it under control, and additionally all Admiral's Club members should now have the proper rank and badge so feel free to start your "Narcissistic Badge Vanity Threads" to show them off :) Currently the badge is only visible on your posts, so you'll have to write something to see it. If yours is still missing, let me know.
While I was gone, certain balls that had previously been set in motion continued rolling. The embroidered patches have arrived: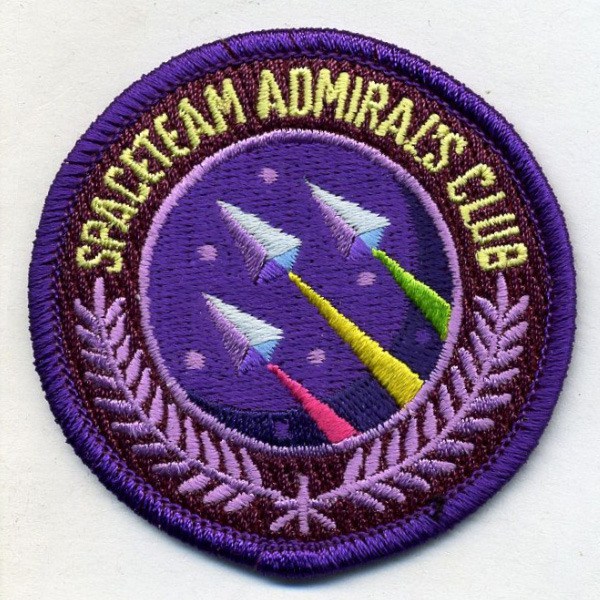 The first batch of membership cards had problems so I've reordered them, but they look something like this:
And the magnets should be here in a few days. My fridge is very excited!
Soon I'll have to organize an envelope-stuffing party to prepare, fill, and label 700+ packages and send them on their way to you. That in itself is going to take some creative assembly-line design.
Kickstarter Backers: Please make sure to update your address in the survey if you haven't done so already.
The survey is also how you submit names for your custom controls and medals. They've been pretty fantastic so far. Here's a small sampling of the new post-game awards you'll be able to win:
Miki's Gleaming Rocket of Concupiscent Polish
Honorary Wrongtown Citizenship in recognition of Exceptional Mundanity in the face of Certain Death
Commander Chu's Epaulettes of Prompt Prattling
The Gold Wheel of Lactose Tolerance
Commendation for Perfect Hair
$5 off a Legendary Fishburger at Zolgun's Fishburgers
Once everything is in, the game will be full of fun surprises like this. I'm looking forward to sharing them with you in the next version.
Space out!
– Henry