Spaceteam News
Bunch Video Chat
You can now officially play Spaceteam using video chat! You'll see the other players' faces and hear their voices while you play. It's not the same as them being in the room with you, but it works :)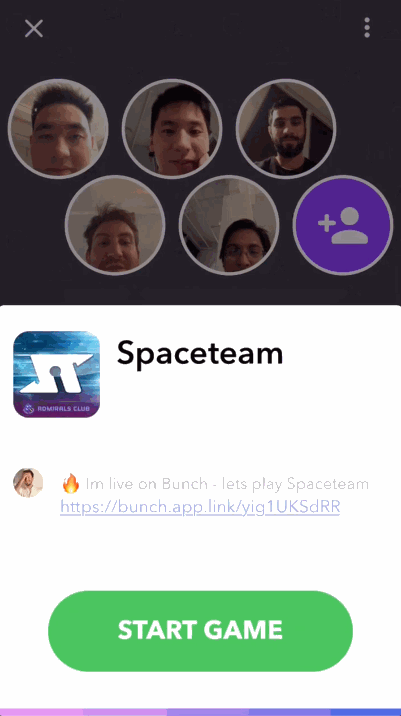 I teamed up with Bunch to add this feature so you need their app to use it (free download from the App Store). Choosing the Bunch option from the Connection Menu will launch you into a Bunch lobby where you can invite your friends. If you don't have the app yet it will take you to the App Store to download it.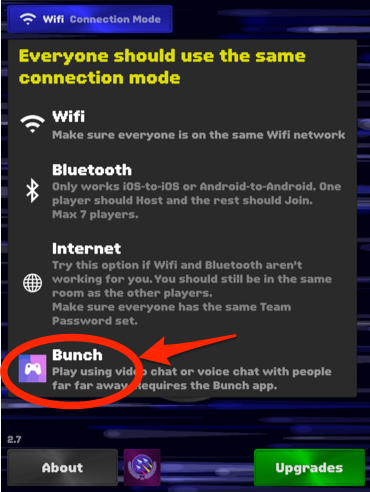 Once your friends are all in the Bunch lobby, just choose Launch This Game and it will launch a Spaceteam game with everyone in it and video chat enabled. When playing, you can tap the chat bubbles for more options.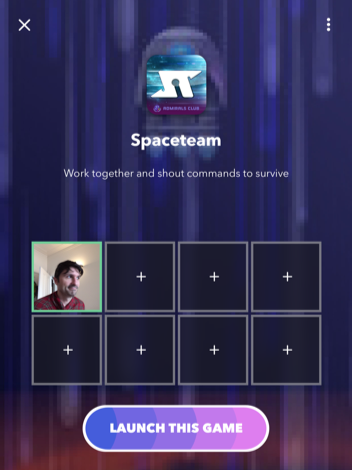 This feature is only on iOS for now. And you must have iOS 10 or higher. Android is coming soon but Bunch is still working on Android support.
Data Privacy
The introduction of the GDPR back in May got lots of indie developers worried about how it would affect their games and communities. Lots of games collect and use the kind of data that is now protected in Europe.
Spaceteam doesn't collect any data directly but the Unity engine does, so I've added a link to their Privacy tool (in the About menu) where you can request and download your own data and also opt-out of collection entirely. It is mostly device-specific data like the make/model/system of your phone but you should check it out if you're interested.
New Language: Catalan!
Spacefriend Pau Guri volunteered and submitted an entire translation of the game into Catalan! Big thanks to you Pai!
Space out!
~ Henry