Spaceteam news
ESL Speech Recognition
Educational variant Spaceteam ESL and its French counterpart Astronautes FLS are getting a new feature: Speech Recognition! Now you can get immediate feedback on your pronunciation in Practice mode. I'm using Google Speech-to-Text API which is more appropriate for understanding what you mean rather than exact pronunciation so it's not perfect for our needs but it's close enough. The new versions are in review and should be ready for the new school year on September 3rd.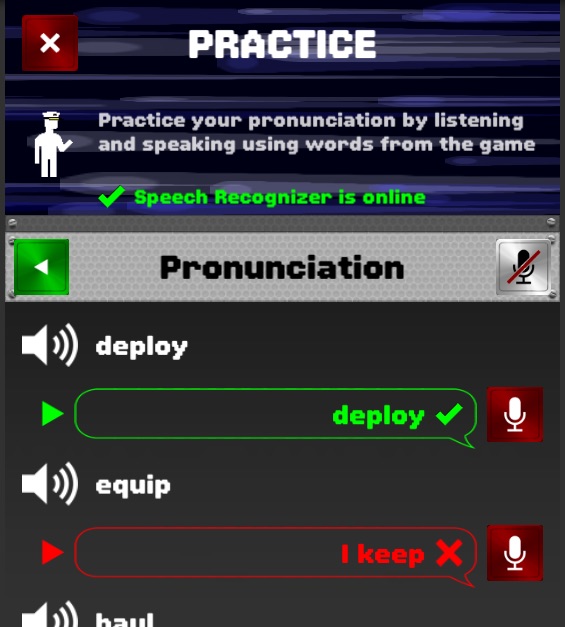 New translations for Spaceteam (now 22 in total!)
Swedish
Estonian
Simplified Chinese
...and Bosnian coming soon!
I paid for a good official Chinese translation in the hopes of launching in China on Android sometime soon. This is actually a complicated procedure requiring special permission from the Chinese government, documents, fees, and working with a Chinese partner. Google Play is not allowed in China so instead you have to distribute your app or game on various other competing app stores. There are dozens of these stores, each with their own terms and policies, so it's much easier to work with someone else to handle the distribution.
I'm still investigating the best way to make it happen but it seems like I shouldn't just ignore such a big potential audience!
I am in violation... of something
When I uploaded my latest beta version to Google I got an unexpected message back that I was violating their Payments policy. Apparently it has to do with linking to my Patreon inside the app (it allows people to "donate" to me outside Google Play which I guess they don't like) but after asking for clarification it's still not clear what I can do to fix it. The app has been this way for a looong time. I've resubmitted without a clickable link (now it just says "Learn more at: spaceteamadmirals.club"). Hopefully that's good enough.
CaptainsMess is being revived!
I finally decided to outsource the one part of my job that I like the least: network programming. I'm working with a local company called Triple Boris to upgrade my CaptainsMess networking library. It will make Spaceteam and Blabyrinth networking more reliable and, since it's open source, hopefully others will be able to benefit from it too!
The first task I've given them is to build a custom Android Bluetooth plugin. I was previously using one from the Asset Store, but it cost money and is no longer supported. CaptainsMess will soon have built-in support for Bluetooth on iOS and Android without relying on external code (still not cross-platform though).
Blabyrinth news
ComicCon
The latest Blabyrinth showing was at Montreal ComicCon in July. Here's Phil (my musician) at the booth with some random players. Our booth was a bit boring so on the second day we brought some puzzle props and Phil's partner Linda made us a great "Escape The Room!" sign to make it more obvious what the game is about. This attracted a lot more escape room fans (and designers!) so I'm going to bring it to other events too.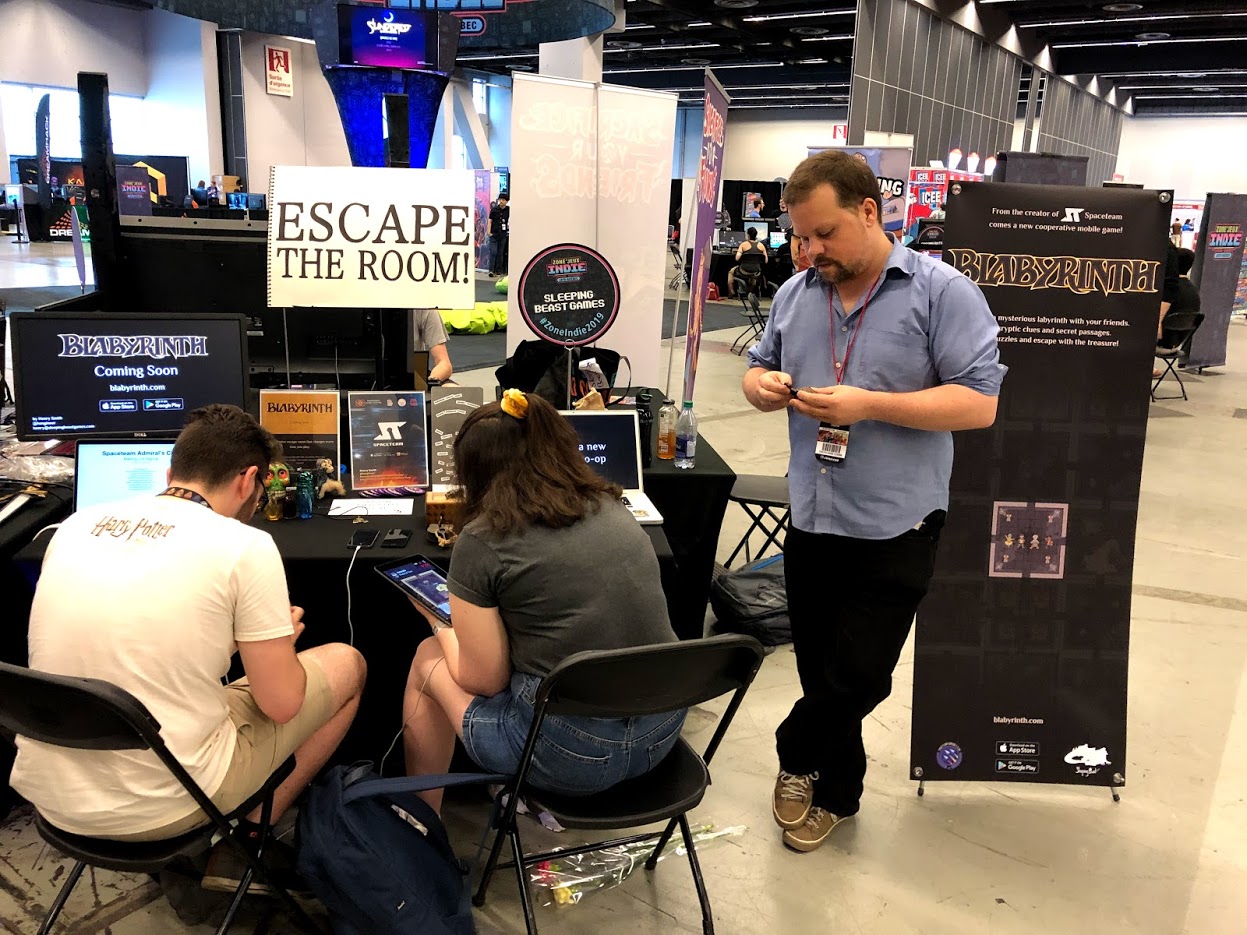 From watching people play the demo it's clear that I need a good way to teach the basic interactions like swiping, pinching, and dragging. When I introduce the game I still feel compelled to explain to people how to zoom in to look for clues and pick up items. So I've been working on making the game teach itself using just the right amount of hinting.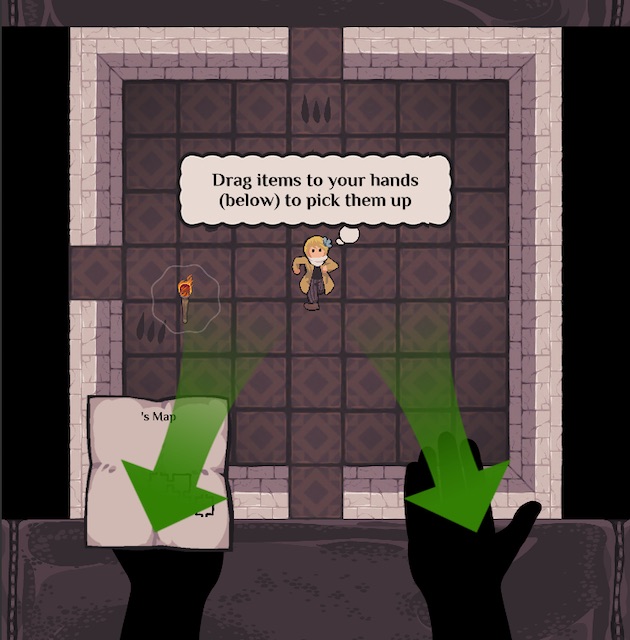 New puzzle types
I'm still waiting to open the floodgates on new puzzle types until the game is more stable but I've been adding a few here and there. Here are some previews: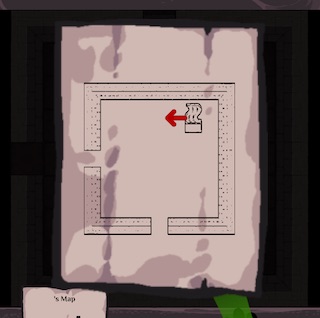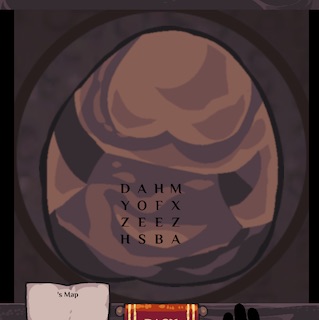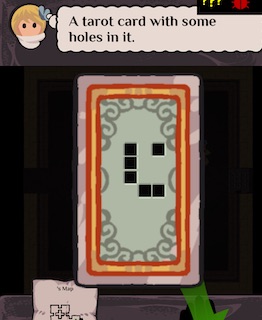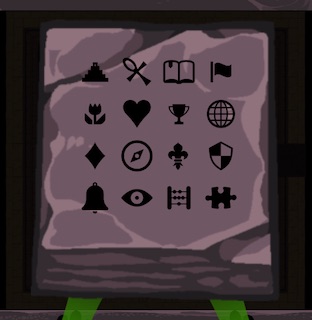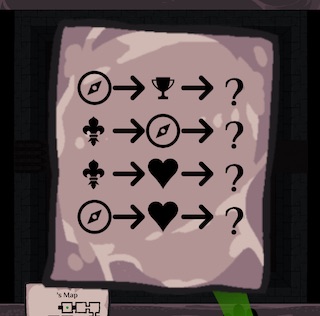 Meta game
I don't want to spoil anything about the meta-game but suffice it to say I've been connecting things together so that everything will work if you decide to seek out the additional challenges hidden throughout the game. The labyrinth is not what it appears!
Next stop for Blabyrinth... XOXO Festival in Portland, Oregon (unofficially)
~ Henry