What's Happening?
👋 Hello. It's been several months since my last confession—I mean blog post. I usually try to update more frequently, but... well, you know. Things are happening.
Spaceteam VR is out now!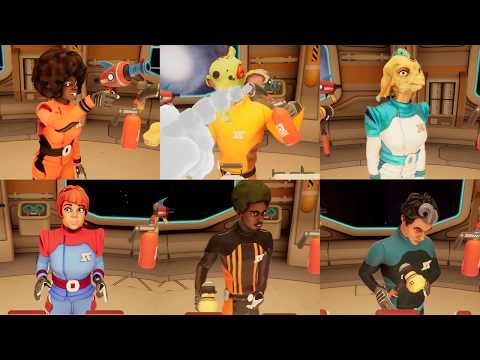 Get it! Play it! Share it! Tell your spacefriends ❤️ The team at Cooperative Innovations have been working hard for years on this game and it's surreal to see it come to life.
It works on most PC VR headsets like the Vive, Oculus Rift, and Oculus Quest. PSVR is coming a bit later.
There are several ways to play:
Full VR mode with up to six players
A mix of VR and mobile devices (eg. 1 player in VR and 4 other players on phones). You might need to bring-your-own-voice-chat if you're playing remotely.
You can can also play single player with robots! 🤖
Quarantine Spaceteam
Even though Spaceteam is normally local multiplayer, in these dark times of social distancing it's even more important to work together, so there are a couple of ways you can still play:
Internet mode: using the blue button at the top-left you can switch to Internet mode which will let you connect to players around the world. Just pick a Team Password together and make sure you all enter the same one. It's like a "room code" in other games. When you use this mode you will have to bring-your-own-voice-chat (eg. Zoom, Skype, Hangouts, Jitsi) so you can hear each other.
Bunch: Spaceteam has an official integration with Bunch, which provides in-game video chat (you'll see little bubbles with your faces at the top of the screen). Just pick the "Bunch" option from the same blue button in the top-left. You'll need to download the Bunch app before you can play. Give it a try!
[👉 If you're on Android and having trouble installing the latest update (v2.9.1) please uninstall/reinstall the app and it should work fine.]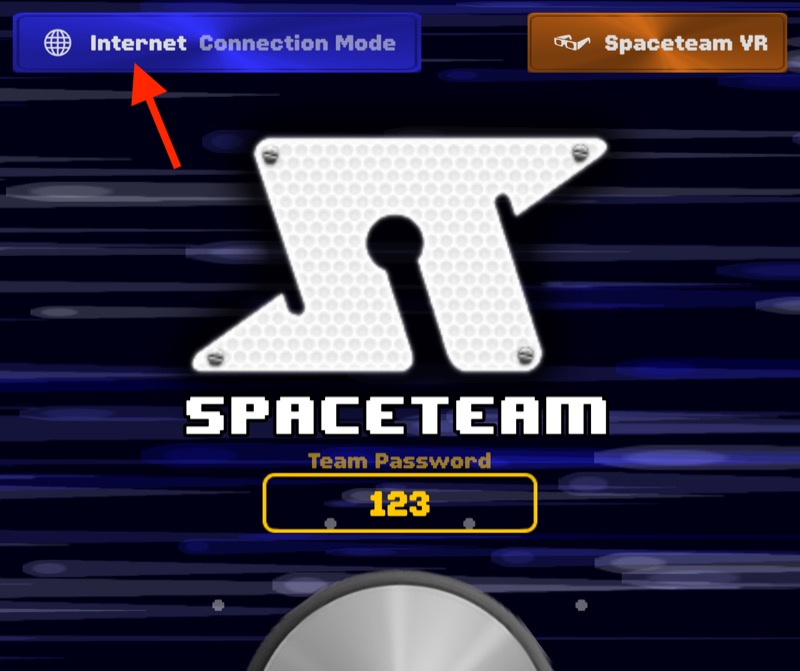 Blabyrinth is on hold (for a bit...)
I haven't touched Blabyrinth for a few months, but not just for the obvious reasons. My productivity has certainly been affected by the pandemic, especially since we have an almost-3-year-old that now needs extra childcare. But my wife's parents have been helping out a lot so I've been able to work more than I expected.
However... the work I've been focusing on is actually a short contract project I've accepted, and it's taking most of my time. I can't give details just yet, so for now I'm going to refer to it as Project M.
Project M
I don't normally take on projects for other people, and I feel bad delaying Blabyrinth. But I'm excited about this idea and what it could become, and there's a bit of money in it, so I decided it was a good business decision.
It's another local-multiplayer game, so I'm working in my element and it can share technology with Spaceteam and Blabyrinth. If you like Spaceteam, you'll probably like this one too.
Even more Spaceteam
I've also been approached by no less than three companies who are interested in custom versions of Spaceteam for their platforms. One is with a team-building company, and two are ports to specialty game consoles/devices.
If I had a team and a budget then these are the kind of things I would delegate to other people while I keep working on new stuff. But it's just me. In the past I've said "no" to such things, but... it's been a while since I've been able to really save money, and with circumstances the way they are I think I'm going to take the offers. They will tie me up for a few more months, delaying Blabyrinth even more, but I should come out in a better place financially.
Just wanted to warn you all before I take the plunge!
Treats 🎉
Since you've been very patient waiting for Blabyrinth, I'll end with some free Steam codes to give away. First come first served! Just let me know which one you want in the comments or by email (henry@sleepingbeastgames.com) and I'll send you a code.
Space out!
~ Henry